ANFO and Emulsion Bodies
At Hensley's, we can custom tailor a specialized unit to work under the rigorous conditions that are present in the Mining and Blasting Industry. All Hensley Products are Heavy-Duty, Operate with ease and efficiency, and are easy for service and maintenance.
We are constantly striving to better serve our customers, and by offering this certification, our business will continue to grow and expand in the Mining and Blasting Industry. Continue to check back for more details, updates and information as we expand our products and options.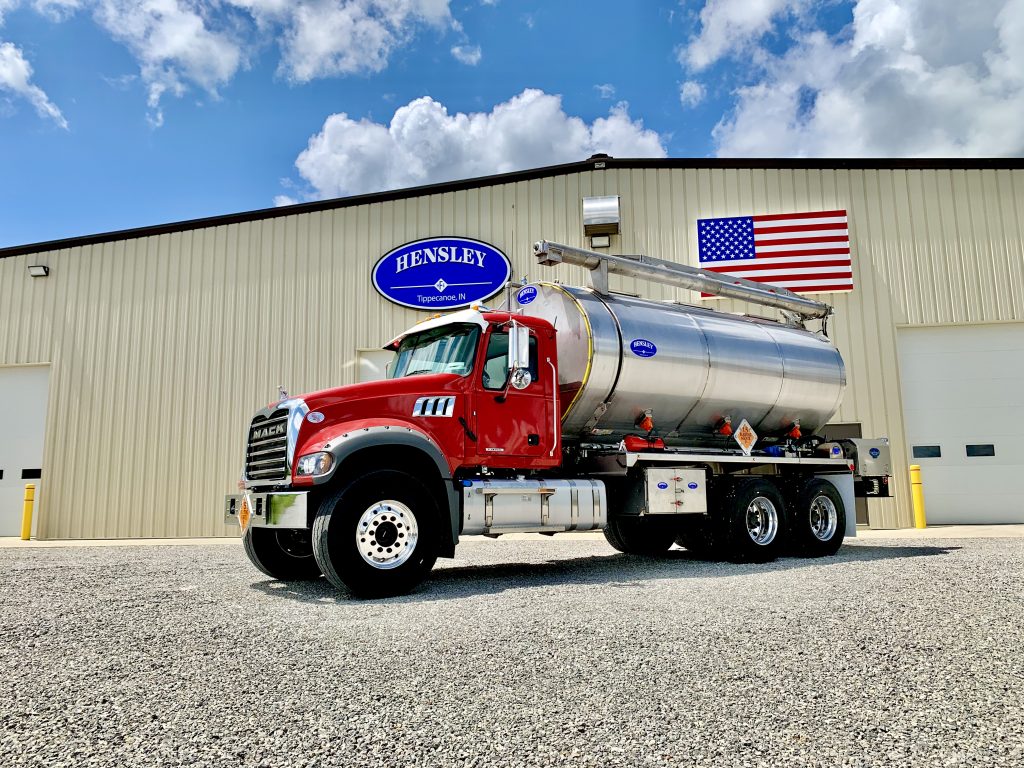 Direct Drive Hydraulic Auger System
Front & Rear Operating Controls
8-10-8 Smooth Flow Auger System
Access Clean-Out Doors with Heavy Stainless Steel Hinges
Wash Out Plugs for Easy Cleaning
Heavy Duty Construction of Carbon or Stainless Steel
6-24 Ton Capacities
Fold Down Manual Handrail
Stainless Steel Floor Auger Trough
Solid Welded Construction
1/4″ Thick Sill Frames
Built To Custom Customer Specifications