Hensley Generation X™ LCG Bulk Feed Trailers
If you're looking for a stable, roll-over accident reducing Low Center of Gravity (LCG) bulk feed trailer, the Hensley Generation X™ is the trailer for you. With improved fuel economy of over 1½ MPG and capacities matching that of comparable tandem axle trailers, the patented Hensley Generation X™ bulk feed trailer delivers unmatched performance and handling.
The Hensley Generation X™ is available in a wide range of capacities, auger sizes, compartment sizes and axle configurations. Auger systems available are The Hensley 12-15-12 Super Auger, the Hensley 9-12-9 Auger System and the 9-12-9 High Performance, which Hensley first offered in 2014.
Capacities available between 1200-2000
cubic foot capacity.
Single axle, closed tandem, spread tandem and
triple axle configurations are available.
Compartments sizes range from 4-10.
True Vertical and slant style augers are available.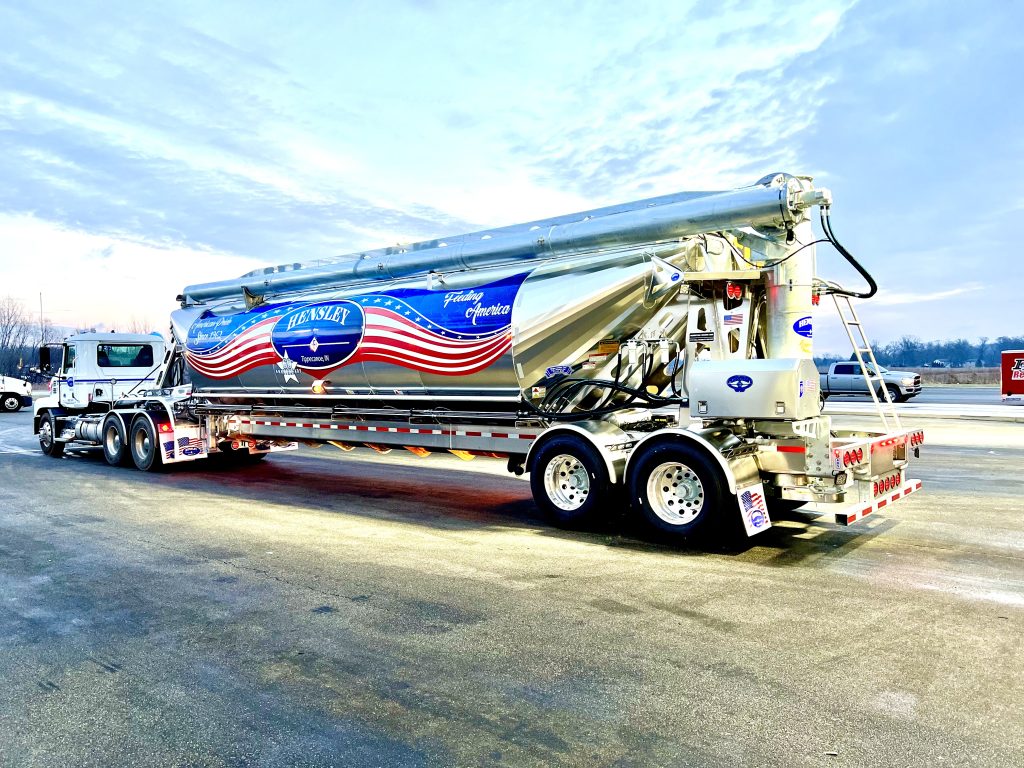 Standard Equipment
Air Ride Axles & Suspension – 102″ Wide Track Axles
LED Lighting
Hot Dipped Galvanized Kingpin Plate (Standard)
Machine Welded Seams
(1) Pc. Aluminum Top Lid – Air Operated
Front & Rear Nose Cones
Inverted V or Horizontal Gates
(6-10) Compartments
1/8" Thick Side Wall And Dividers – 5052-H32 Aircraft Grade Aluminum
Optional Equipment
Handheld Wireless Remote System
Polished Aluminum Tank
Pit Unloading Bottom Doors
Polished Aluminum Rims
Pneumatic Handrails
Stainless Steel Hydraulic Pipes
Tridem Axle Configuration
Custom Toolboxes And Bag Compartments
Hydraulic Oil Coolers