Hensley Bulk Feed Trailers
The Hensley Conventional Style Feed trailer is the choice trailer for those who want the classic look of a feed trailer. With lengths ranging from pup trailers to 50' tankers and 9 different shapes and capacities, Hensley has the right combination to fit your needs. Each trailer is solid welded, inside and out. Each side of the interior divider is welded solid and the outside seam is welded solid using a semi-automated welder to give a strong and durable weld that also looks great.
Auger options include the 9-12-9, the 12-15-12 Super Auger, which was the industry's first and fastest unloading auger system. The latest design is our 9-12-9 High Performance Auger system, also and industry first, which entered the field in 2014. We coupled our time-tested 9-12-9 Auger system with our Best-in-Class Computerized Valve System. With this, we're able to achieve unload speeds of over 4,000 lbs/minute.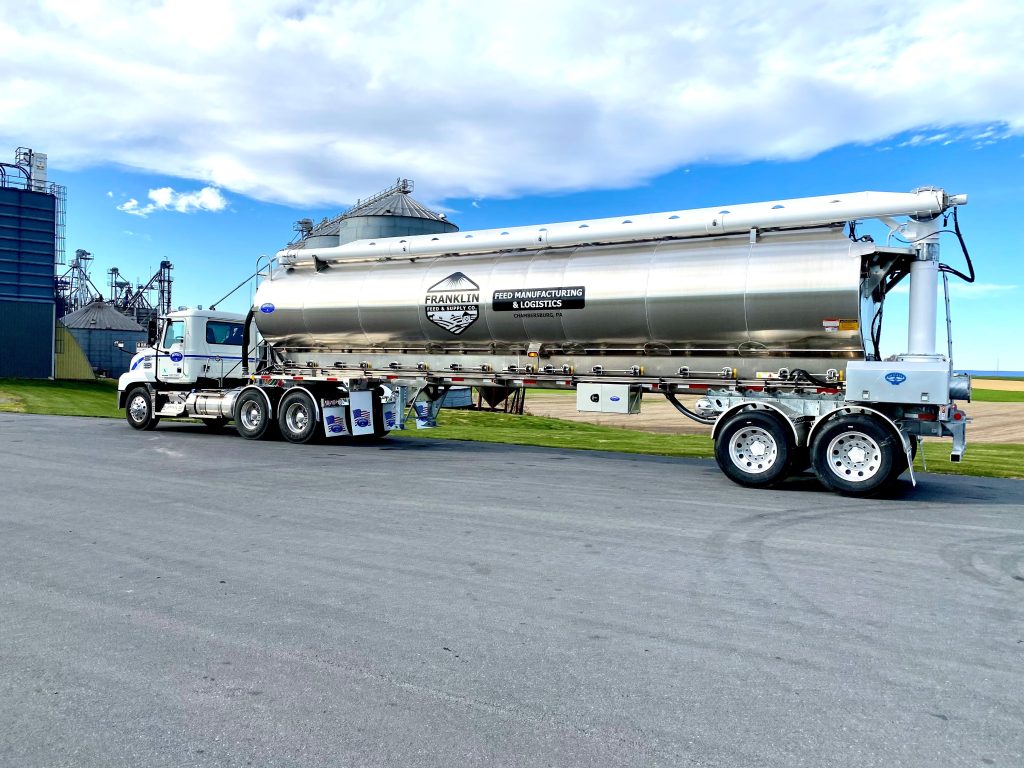 Features
Air Ride Suspensions
102″ Wide Track Axles
LED Lighting
Hot Dipped Galvanized Subframe & Kingpin Plate (Standard)
Huck Fasteners On Subframe & Kingpin Plate
Machine Welded Seams
3/8" Long Sills – 5086 Tanker/Trailer Aluminum
1/2" Thick End Plates – 6061 Aluminum Plate
1/8" Thick Side Wall And Dividers – 5052-H32 Aircraft Grade Aluminum